Painting your home is an excellent way to increase the value of your property, refresh your interior (or exterior), and change up your décor. Not to mention painting can help cover marks or scuffs on the wall, helping your home look cleaner and brighter.
Before getting started with your home painting project, however, you're going to need some supplies. So we've created this simple guide as your supplies checklist before you pick a weekend to paint and transform your beautiful home.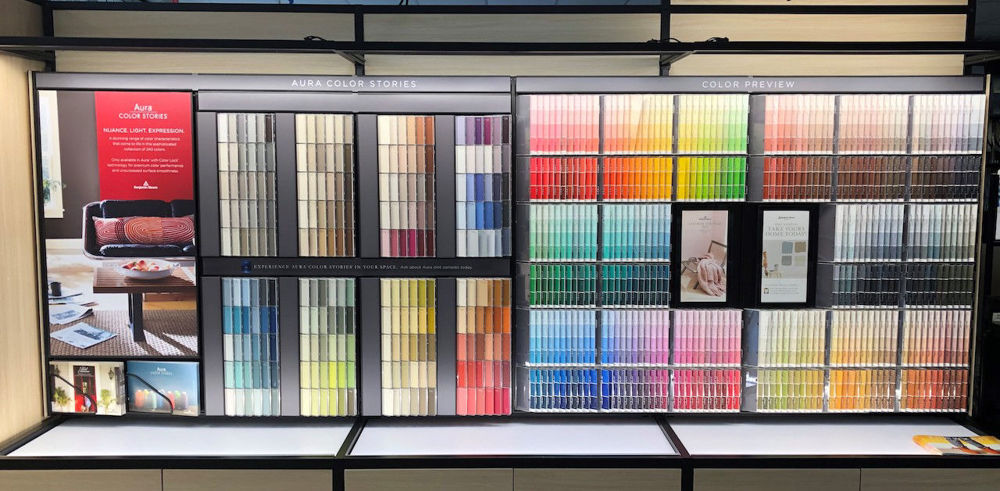 Item #1: Paint Brushes and Roller Covers
Paint brushes and roller covers are the most important part of your painting project. There are many different brushes and covers available in a variety of sizes and quality. In fact, brushes and roller covers are manufactured for different types of paint, so it's essential to choose the right ones.
Brush bristles can be soft, firm, or extra firm. Which texture is the best for your particular painting project? Soft bristles provide optimum performance for thinner paints, while firmer bristles are better for thicker paint.
Like brushes, the fabric used on roller covers comes in various thicknesses, also called naps. Thin fabric is best for smoother surfaces—think drywall—while thicker fabric is best for rough surfaces—think stone or brick.
The type of fabric or brush you choose plays an integral role in how the paint will turn out. Using the right tools will provide the best results.
When picking up paint brushes and roller covers, don't forget roller frames, extension poles, and small brushes for edging in your walls and for small, tight areas a roller or traditional-sized brush wouldn't reach.
Item #2: 5-Gallon Buckets and Screens
When tackling a whole-house painting project or painting more than one room, you'll want to pick up a 5-gallon bucket and a mesh screen for your paint and roller.
If you are already purchasing paint in a 5-gallon size, you can use this bucket along with a roller and screen to get started. However, it helps to have an extra bucket to better distribute the paint and make rolling easier when getting started.
Item #3: Trays and Liners
When working with multiple paint colors or painting small rooms, having a metal or plastic tray and a liner insert may be easier than working with a large bucket of paint.
One-gallon paint cans can easily be poured into trays, and you can use a roller with or without an extension pole to apply paint with this method. In addition, disposable liners make cleaning up paint easier when you are finished, or when you need to switch from primer to your new paint color.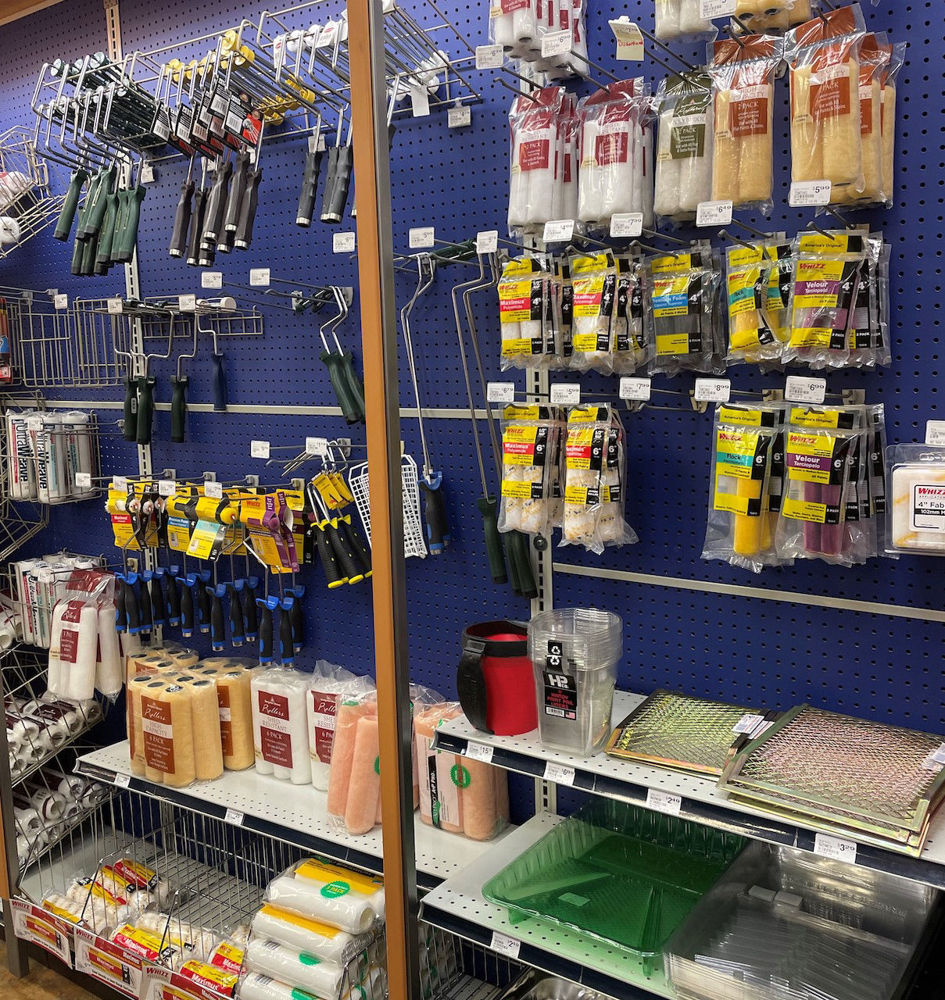 Item #4: Drop Cloths
No painting project is ready to start without protecting your space first. Unless you are working in a home that has yet to have flooring or trim installed, you will need to protect the area with drop cloths.
You have a few material choices when choosing drop cloths. There's plastic, canvas, and synthetic fibers such as polyester. So which one is the right choice for your project?
Canvas is best used for flooring, as it is more absorbent and less slippery than plastic

Plastic is ideal for covering furniture or other items you may not be able to move

A cotton/polyester blend cloth can be more affordable than canvas but more absorbent than plastic or paper
Item #5: Painter's Tape
Last but not least, you'll need painter's tape before you start painting. Painter's tape provides a way to cover items such as outlets, trim, and anything else you don't want your paint color to touch while providing cleaner lines.
Since painter's tape doesn't provide a strong adhesive, it comes off easily when removing it, leaving your walls, trim, and outlets mark-free. Painter's tape also gives you those crisp lines you see in professional painting jobs, helping your home painting project turn out even better.
There are different types of painter's tape, so be sure to choose the one most appropriate for your project. For example, there's multi-purpose painter's tape, exterior painter's tape, and painter's tape for both rough and delicate surfaces.
Ready to Start Painting?
Are you ready to transform your home with an interior or exterior paint job? If so, let Color Wheel help you decide on the perfect paint color and help you find all the materials you need to get the job done right.