You have lots of options when it's time to redecorate your home (or decorate your new home for the first time). One of the biggest decisions you have to make is whether to paint the walls your favorite hues or get creative with wallpaper.
Both options have a lot to offer and can completely transform the look and feel of your interior spaces. But which one is the right option for you? While you don't necessarily have to choose between them, we've put together this guide to help you decide between wallpaper vs. paint.
Types of Rooms and What They're Used for
While you can use wallpaper in any room in the house, there are certain rooms where wallpaper may be more suited than paint.
For example, a powder room is the perfect place to use wallpaper, as it can make a bold statement while not affecting the rest of your home's décor or feel. The laundry room and mudroom are also excellent places to experiment with wallpaper, as they can make a visual impact without dominating large rooms or spaces.
Other rooms that can be good to use wallpaper in include the dining room, nursery, or a home office. Get creative with colors, patterns, and textures you are most attracted to.

How Long You Plan to Stay in Your Home
Paint is one of the easiest ways to refresh your home and provide a better return on your investment. So if you are only planning to stay in your home a couple years, paint may be the better choice.
Wallpaper is a more long-term investment, so if you plan to own your home for a decade or longer, you can get as creative as you'd like with different styles without worrying it will affect the resale value of your home.
Keep in mind too that wallpaper can be more resilient than paint and last longer. Whereas paint may need to be updated every few years, wallpaper can look good for over a decade with the proper care.

If You Want to Incorporate Texture
Wallpaper is a great way to bring extra dimension to a space, especially when you choose paper with texture or metallics. For walls or spaces that look like they would benefit from a bit more texture, wallpaper is the perfect way to bring your vision to life.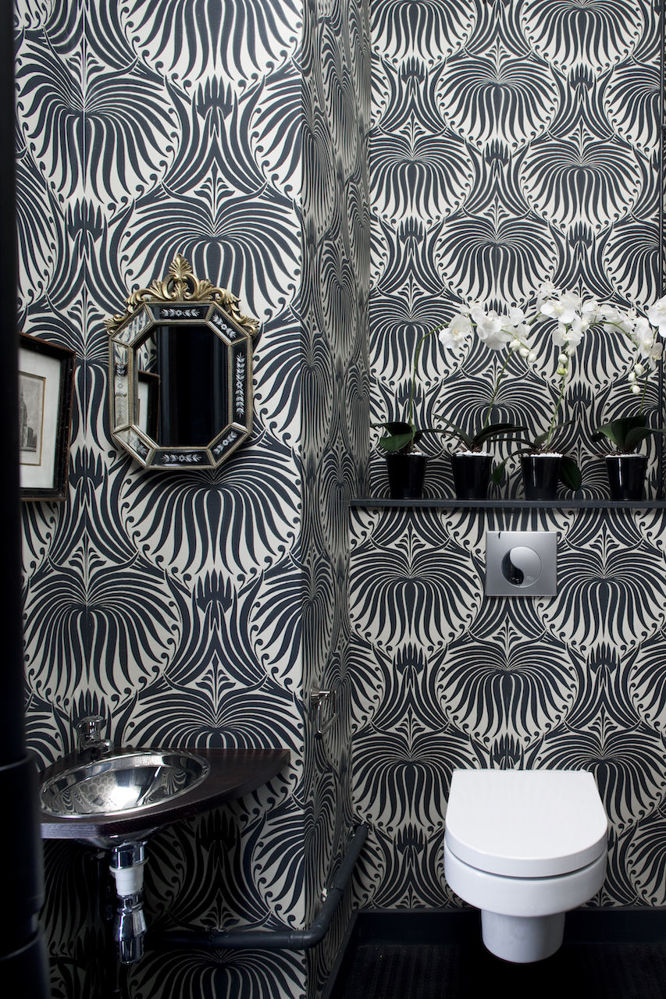 Ceiling vs. Wall Trade-Off
If you decide to wallpaper the walls, consider painting the ceiling a coordinating color. And if you choose to paint the walls, you can always add a wow factor to your ceiling with wallpaper. In the case of wallpaper, a painted ceiling tends to be more attractive, but the opposite is not always true for paint!

Have a Greater Impact With an Accent Wall
When considering an accent wall, consider that wallpaper will have a greater impact than paint. While you can certainly paint an accent wall, wallpaper will have a more dramatic effect and allow you to incorporate texture, patterns, and even scenery into your spaces.

Let's Discuss Your Options
Don't let all your options overwhelm you—contact Color Wheel to learn more about your wallpaper and paint choices based on your home decorating project. Our friendly and experienced professionals are here to help make your next decorating task fun, simple, and stress-free!
* All the images are Farrow & Ball Paint and Wallpaper and available through Color Wheel in McLean VA.