Spring is here, and it's time to get your patio, deck, or porch ready to enjoy beautiful weather.
Painting is a popular way to refresh exterior furniture and planters for a mini home makeover that can dramatically increase your home's curb appeal—not to mention impress friends and family when they visit!
But when getting started with painting exterior furniture and planters, where do you begin?
Color Wheel has the tips you need for a successful painting project so your outdoor spaces will look more beautiful and refreshed than ever this spring.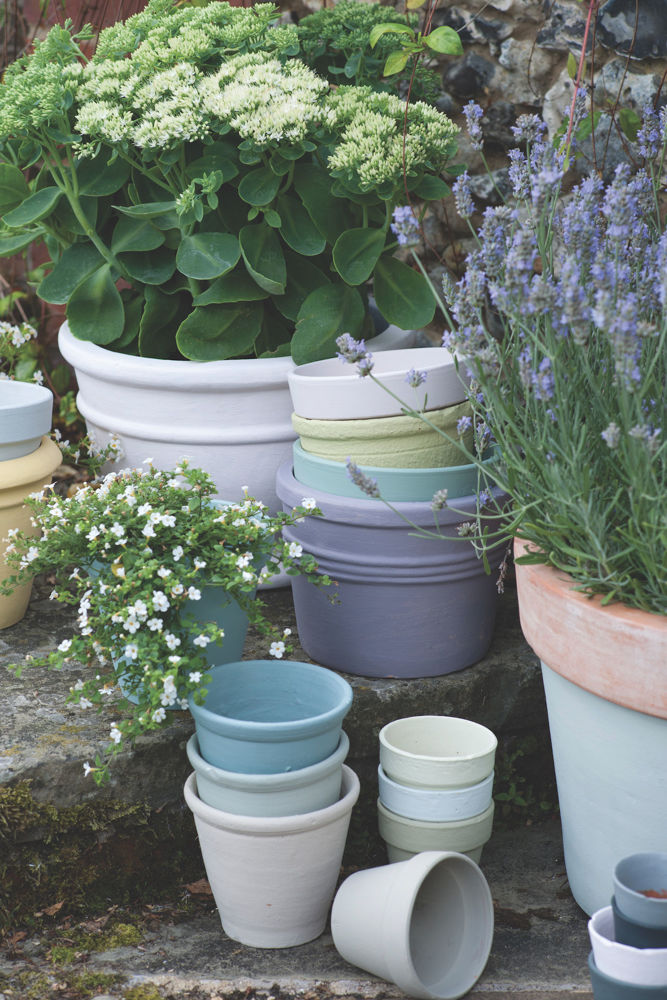 Properly Prep Your Furniture, Planters, and Painting Area
A successful paint job depends on the right preparation. You'll need to properly prep your furniture, planters, and painting area to ensure a successful project.
First, determine what material your furniture or planter is. It may be plastic, metal, wood, or, in the case of furniture, wicker. For all these materials, you will need to:
Clean the furniture or planter

Remove any loose paint

Sand down or remove any rust

Remove hardware and stickers
If the surface of your furniture or planter is shiny, you will need to use sandpaper to rough up the surface a bit so the paint will stick to it. Don't forget to wipe it down again after using the sandpaper. If you use a damp cloth to wipe the surface, remember it must be completely dry before painting.
You'll also need to prepare your painting area using protective material with drop cloths and move other items you don't intend to paint out of the way, especially if you use spray paint.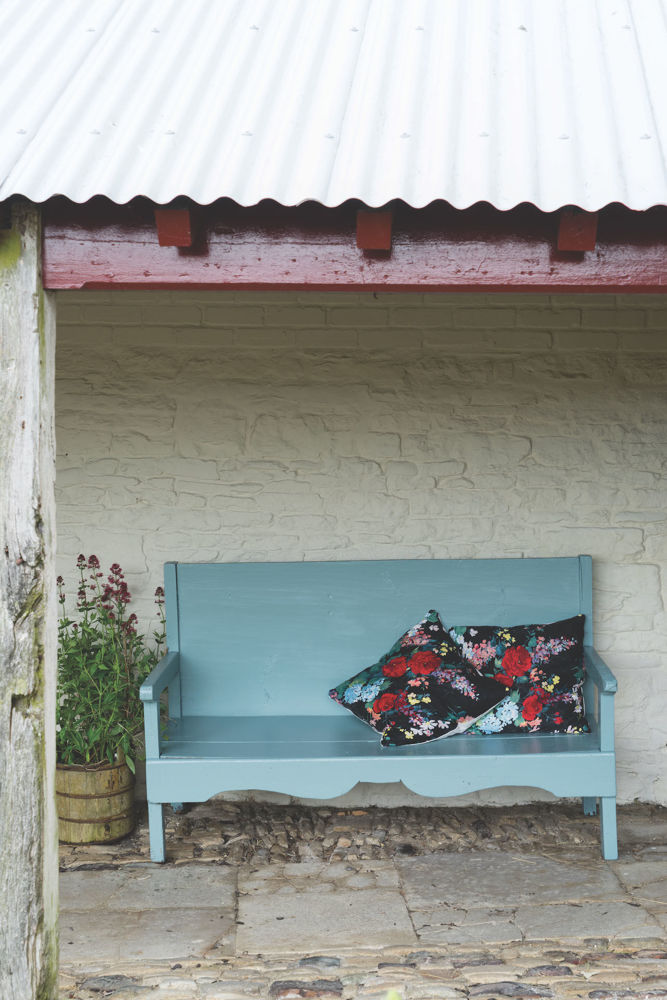 Choose the Right Paint and Follow the Instructions
Choosing the right paint is important because it will make all the difference in how your furniture and planters turn out.
For example, spray paint is a popular choice for outdoor furniture and planters, but you must choose the right kind for your material. Some spray paint is designed for use on wood or metal, not plastic. If you want to use spray paint on plastic, choose a paint that specifically says it can be used on plastic.
You'll also need to choose the finish you want. You may want a matte or glossy finish. Keep in mind that glossy finishes won't need a sealer, while matte finishes will. You may also need to look for rust-resistant paint if you are painting metal or UV-resistant paint if you are painting plastic.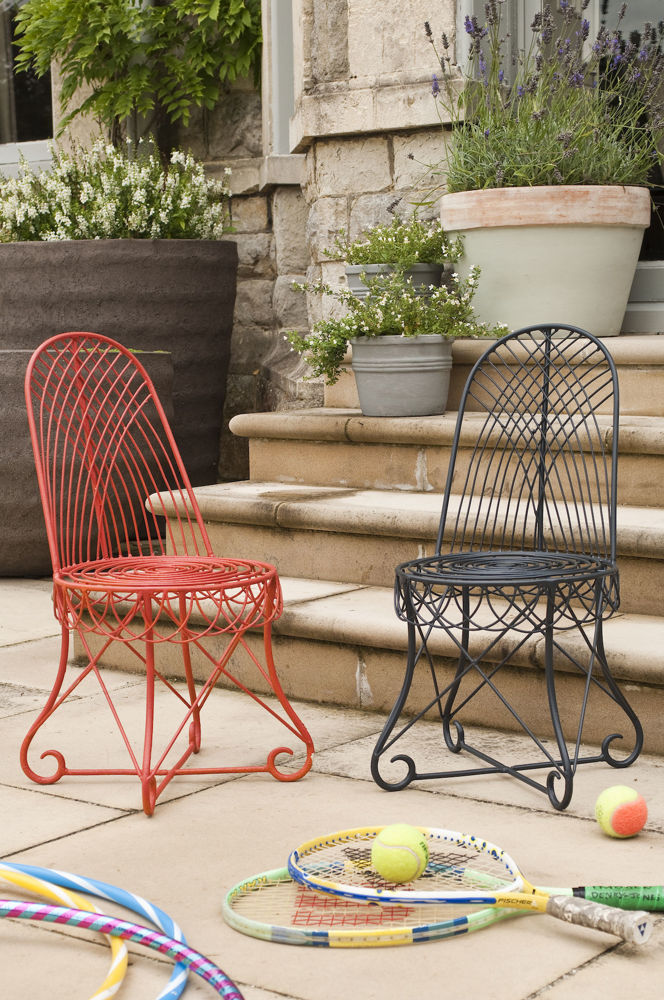 Don't Forget the Sealer (If Needed)
Unless you are using exterior-grade paint—which is the best choice for exterior furniture and planters—you will likely need a sealer. If you paint planters with interior paint, it's essential to use a sealer if you will be using them outside.
A sealer will help protect the paint from sun and water damage. It's necessary for matte finishes, but if you are using spray paint that has a glossy finish, you won't need one.
Sealers are also necessary for distressed wood furniture to preserve the look. Generally, a few coats of sealer are needed to protect the paint and keep your furniture and planters looking great for many seasons to come.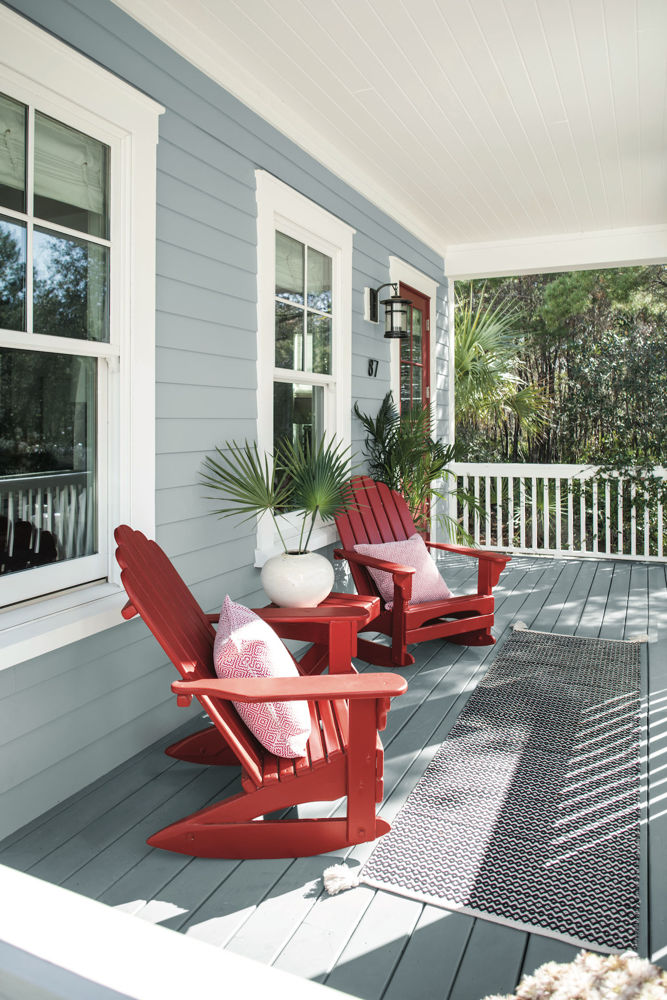 Find Your Perfect Paint at Color Wheel
We have all the painting supplies and exterior-grade paints you need to refresh your planters and outdoor furniture at Color Wheel. Choose the perfect paint by stopping by our locations in McLean or Fairfax today!