Color Wheel Designs & Creates Custom Shadowboxes for All of Your Treasured Memorabilia
Color Wheel designs and creates personalized shadowboxes for any items you want to display. These items could include anything from memorabilia to clothing, photos, or the belongings of a loved one who has passed.
No matter how large or small your items are, our team can customize the box size to create the perfect space for your unique things. You aren't limited on space, colors, size, or finish options when you create a shadowbox with us.
Why Choose a Shadowbox?
Shadowboxes are beautiful and creative ways to display cherished belongings or memorabilia instead of keeping them in storage. Since shadowboxes use a protective case, they keep items safe from dirt, dust, moisture, and natural aging from oxygen exposure or improper storage.
Using a shadowbox for your memorabilia allows them to become a work of art you can hang in your home, office, or set on a mantlepiece or shelf. Shadowboxes allow you to see and enjoy your items daily and make beautiful pieces to show to family and friends.
What Can I Put in a Shadowbox?
Practically anything you can think of can go in a shadowbox. Any item you want to display, or a group of objects with a common theme, can all work in a shadowbox. Need ideas? Some of the most common items we frame include:
Baby items, such as clothes, toys, and shoes

Photos or artwork

Tickets for events or travel

Sports jerseys and memorabilia

Pet items, such as dog tags, toys, and collars
Even if you have a large, heavy item, we can create the perfect shadowbox to both display and protect it.
There's no limit to the size or number of things you can include in the box—choose as many as you'd like to tell a story or remember or celebrate a special event, person, or beloved pet.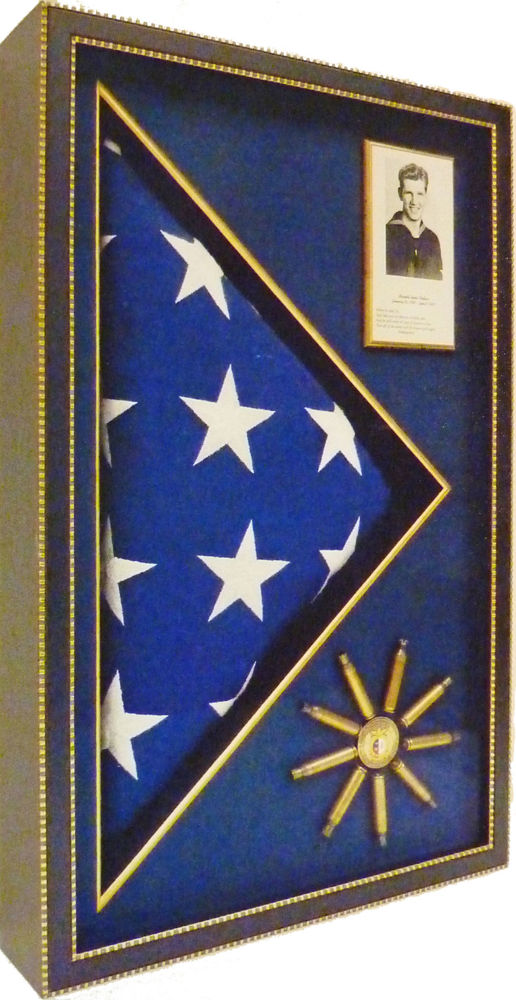 What Are Some Common Themes of Shadowboxes?
When designing a shadowbox, you can create any theme you like. In fact, most people know the theme of their box before they choose all the items they want to include in it. Common themes people choose include:
If you have numerous items you want to include but aren't sure if they should go in one or separate boxes, our design team can help you decide on the perfect arrangements for your cherished items.
How Long Do Shadowboxes Take to Make?
The time it takes our team at Color Wheel to make your shadowbox will depend on its size, the number of items, and the design you choose.
We take a meticulous approach to creating high-quality shadowboxes, so these beautiful pieces can take a few weeks for us to complete.
If you'd like a shadowbox for a gift by a specific date, don't hesitate to reach out to us and we will be happy to let you know if we can accommodate you.
Contact Us to Book an Appointment to Discuss Your Shadowbox Project
We know how important your personal items or the belongings of a loved one are. Color Wheel takes great pride in helping our customers create beautiful works of art with their most cherished objects. Contact us to book an appointment to begin creating your shadowbox today by calling (703) 356-8477 x 4.