Beautiful Fabrics & Expert Craftsmanship Restyling for a Modern Look
If you have a piece of furniture with a style you love, or it fits perfectly in a room, you have the option to reupholster it to make it look brand-new. It's difficult to find high-quality furniture like they used to make, and currently, reupholstering is faster than waiting on a new piece of furniture. Color Wheel helps you transform stained, dated, or old furniture into just like new pieces that beautifully complement your home.
Our Reupholstery Process
Our reupholstery process makes it simple to create a new look for your furniture. First, we ask you for photos and rough measurements of the piece or pieces you want to reupholster. Then, our team provides you with an estimate, which includes approximate labor and fabric yardage.
Based on your ideas for the new design, we select fabric options to show you. Our team can even come to your home to assess the piece and show you fabric options. Once we finalize the fabric, we can give you a more accurate estimate for your reupholstery.
Hidden Charges It's important to know that we never quite know what we will find when we remove the old fabric off your piece. If there is deteriorating foam, damaged springs, or loose screws, these must be fixed before we can install the new material. We will inform you of any additional costs for repairing your furniture before we proceed.
Pick up or Delivery Once your fabric selection is made and receive in  our showroom or the workroom, we will arrange for you to bring in the piece or for it to be picked up. Smaller pieces such as a single chair may be brought to our showroom with pre-approval. Larger or multiple pieces should be picked up from your home. Once we complete your reupholstery, we deliver the finished piece to our showroom for you to pick it up, or we will deliver them to your home by appointment.
FAQs
What types of items do you reupholster?
Practically anything you can think of—chairs, love seats, sofas, couches, ottomans, benches, rocking chairs, window seats, and footstools.
What types of fabrics are there to choose from?
We feature a wide variety of options, including velvet, linen, silk, cotton, performance fabrics, leather, florals, textured fabrics, and suede.
Why should I reupholster this piece—is it worth it?
If you love the style of a piece, then yes. If you aren't keen on the style, our team can make some design changes such as skirt styles, cushion styles, and even arm shapes. An older piece of furniture is likely made with a higher quality of wood than what is available today, so this is something to consider when you are deciding to purchase a new piece of furniture or reupholster an old one.
Can you make changes to an uncomfortable piece of furniture?
We can certainly change the cushion type, which may improve comfort, but we can't change the proportions of the piece.
How long does reupholstering take?
Our lead time for reupholstering is generally 4-6 weeks. But if you have a special date, let us know.  We'll do our best to make it happen.
Contact Us to Learn More
Reupholstery allows you to personalize a piece of furniture in your choice of style and fabric. Our team at Color Wheel can even customize your piece with specialty trims, welting, and multiple fabrics. Let us help you breathe new life into a favorite chair or sofa that is just right for your home. Contact us at (703) 356-8477 today.
BEFORE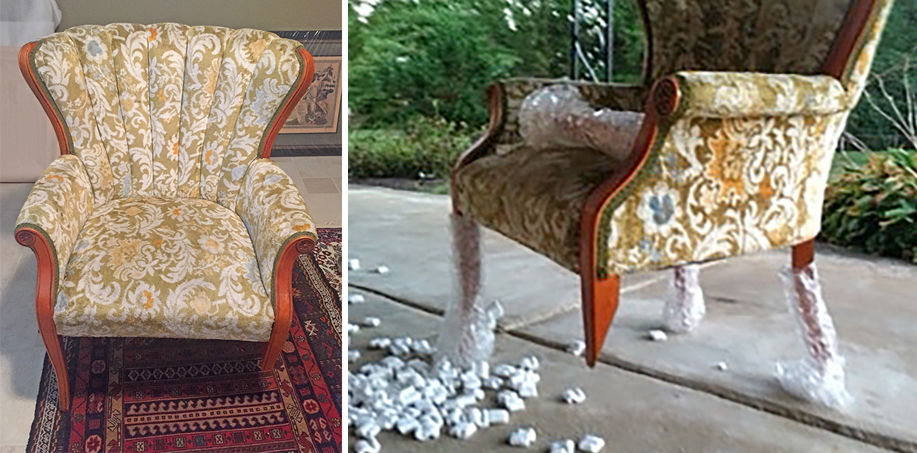 AFTER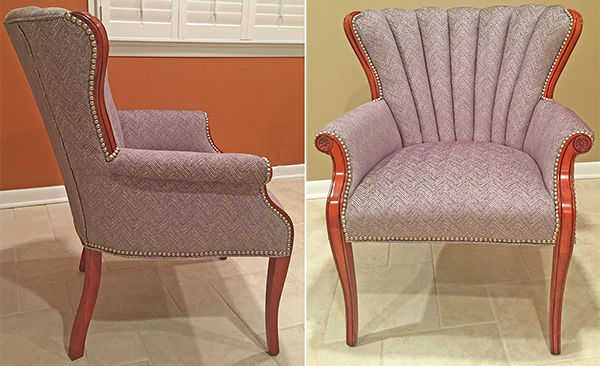 BEFORE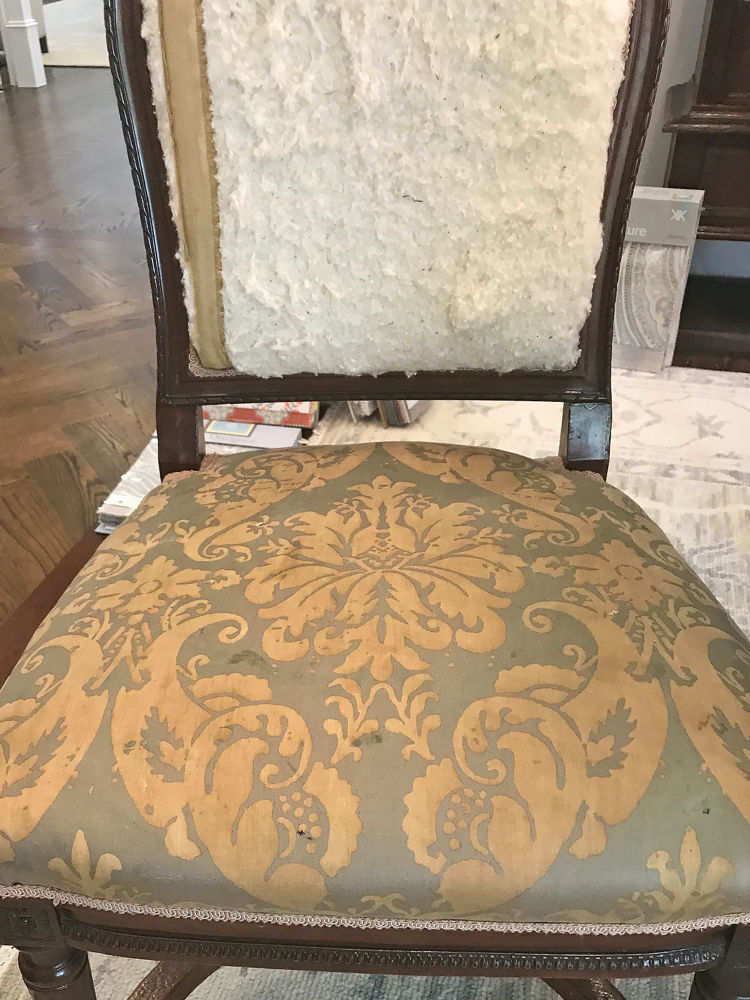 AFTER