Popular paint supplier Farrow & Ball has introduced a new line of paint called Dead Flat®, which is now available at Color Wheel's location in McLean, Virginia.
This paint is an ultra-matte paint that can be used for a variety of surfaces, including wood and metal, and is exceptionally durable. If you are looking for a paint that provides the most matte finish available, this line is an excellent choice.
Here we explore the features and benefits of Farrow & Ball's new paint line and whether it could be the right choice for your next painting project.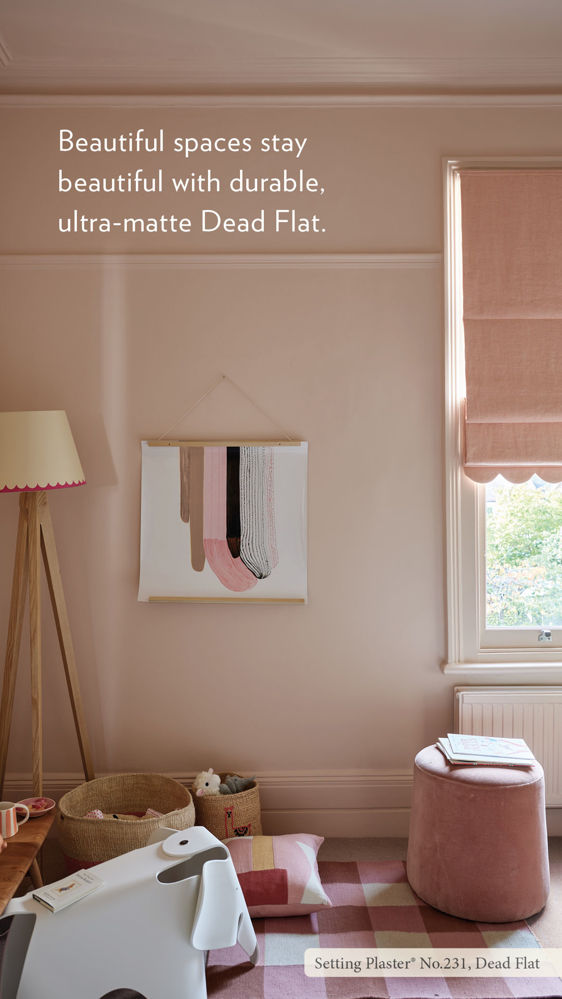 What Makes Dead Flat® Different?
Dead Flat's matte finish creates richer colors for walls or surfaces, even in different lighting. In addition, its matte finish gives it exceptional, durable coverage and makes it low splatter, allowing for a quicker and cleaner painting project.
The best part is that when your walls are done, Dead Flat is scuff-resistant, meaning you won't have to deal with unsightly scuff marks over time that can require frequent cleanings or repaintings or make your home look dated or dirty.
Dead Flat can also be scrubbed without removing pigment, which makes it the perfect choice for high-traffic spaces that require heavier cleanings, such as kitchens, mudrooms, laundry rooms, bathrooms, or the kids' playroom.
All of Farrow & Ball's paints are either minimal VOC or low VOC. Volatile organic compounds (VOCs) are toxic substances that can give paint its unpleasant smell, but all Farrow & Ball's pigments have minimal VOCs for a low odor and a safer paint for your home without compromising on gorgeous color and durability.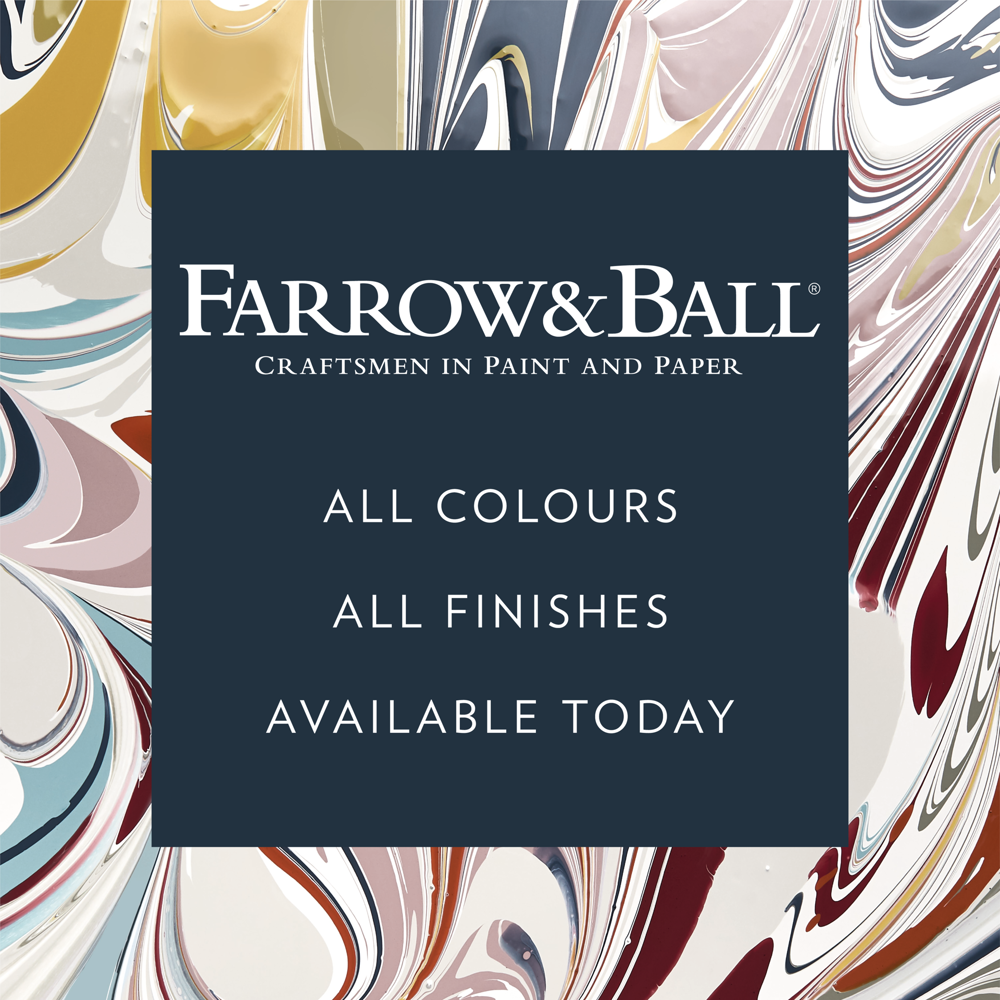 Find Your Perfect Shade With Us
Farrow & Ball's Dead Flat paint is available in dozens of signature shades, so whether you're looking for a soft white, a tasteful beige, or that perfect blue, red, green, pink, or plum, find your ideal color with Color Wheel—we can tint all colors in store. Visit our McLean location to browse our selection of Farrow & Ball pigments and see Dead Flat's finish in person.